This important survey is confidential and is being carried out to access current staff opinions in order to identify opportunities for improvement which will help build a better health service for all. The survey is carried out by Ipsos MRBI, an independent research company, and should take approximately 15 minutes to complete.
Your participation, together with your responses, are completely confidential.
All staff currently working in the publicly funded health sector are invited to complete the survey, which includes those working in the following areas; Acute Hospitals; Community Health Organisations and Voluntary Community Health Services; Corporate/National Services; National Ambulance Service.
To receive your survey password, please follow the steps below: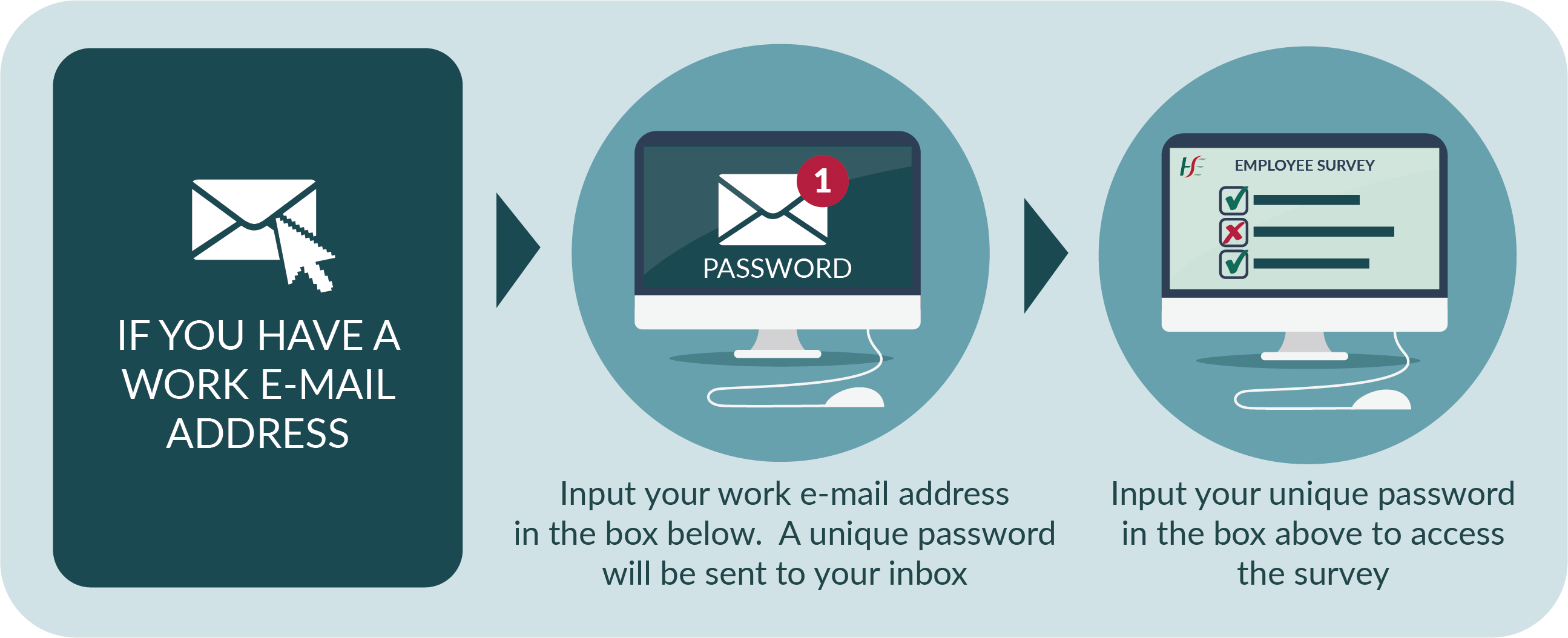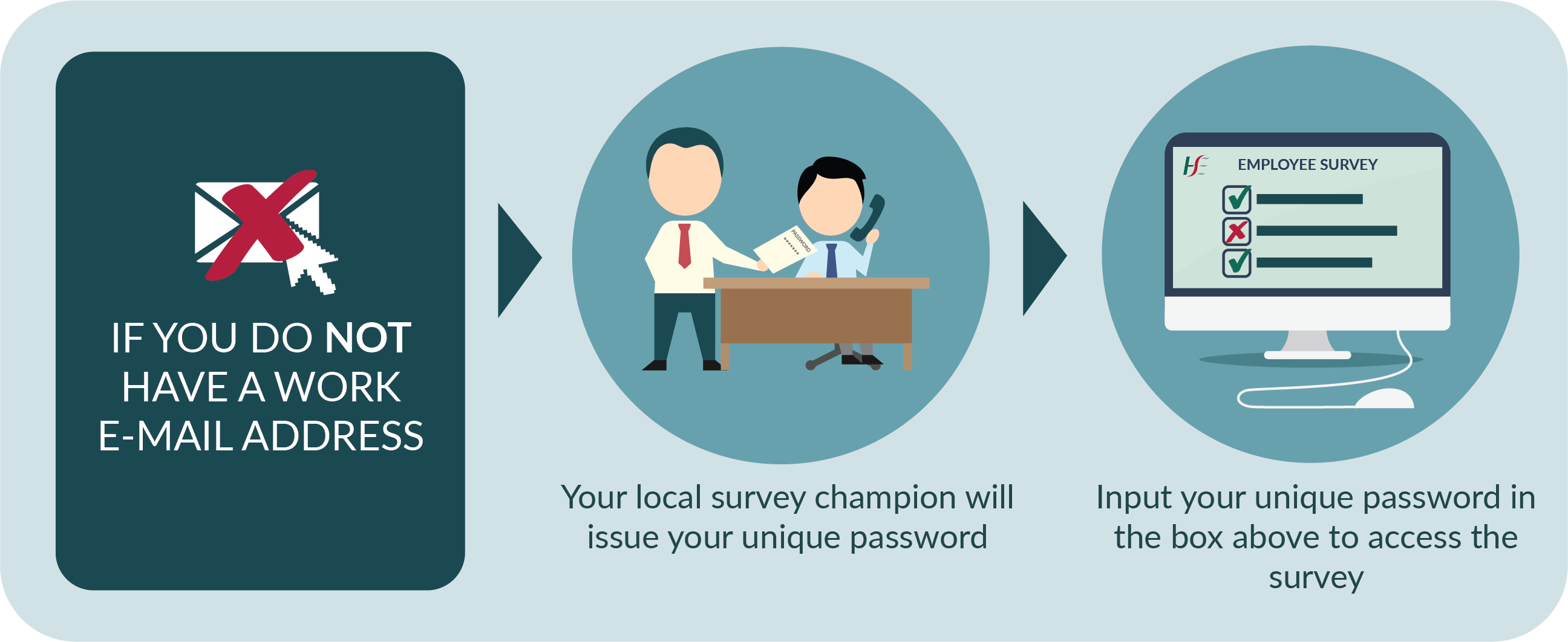 A list of HSE Survey Champions is available at www.hse.ie/eng/staff/staffsurvey/